Bankruptcy in Ukraine is a second chance for business. What was discussed at the Business Wisdom Summit
What was discussed at the Business Wisdom SummitIn the framework of the Business Wisdom Summit forum "Patriots of Business" there was a panel discussion on the security of investing during wartime. The topic is extremely relevant, because even in state-owned banks, the share of non-performing and non-performing loans (NPL) in 2023 may exceed 50%. Working with problem borrowers in wartime is very difficult. But the beneficiaries — private investors — have no fewer problems. Does Ukrainian bankruptcy legislation protect their interests? The answer was given by the managing partner of Nobili Nataliya Tyshchenko. In her opinion, Ukraine is moving towards the EU, and our legislation on preventive measures to restore solvency is theoretically already in line with European norms.
"If the director or head of the company knows that he has debts, he must ask for bankruptcy within a month. If this does not happen, then the beneficiary with the corresponding claim must go to court and open bankruptcy proceedings. After that, the arbitration manager, who is a professional anti-crisis manager, comes to the enterprise. He examines and conducts an inventory, financial analysis, investigates whether assets have been taken abroad, generally examines all assets that may be useful to creditors, establishes a list and shares of all creditors. At the same time, a moratorium is imposed on business. In case of destruction of the property that the creditor bank had as collateral, the financial institution together with other creditors can refuse the collateral, replace it or receive a share in the total amount. We have a more pro-lender code. Bankruptcy proceedings give creditors the opportunity to be held jointly and severally liable. In practice, most enterprises were already in a state of bankruptcy even before the start of the war, but there are quite frequent cases of using the fact of the destruction of property from airstrikes as a reason to avoid paying debts. But the property was alienated, so it is possible to return the debts at cost," said Nataliya Tyshchenko, a member of the Council of the National Association of Arbitration Managers of Ukraine and Head of the Committee on Bankruptcy of the Association of Lawyers of Ukraine.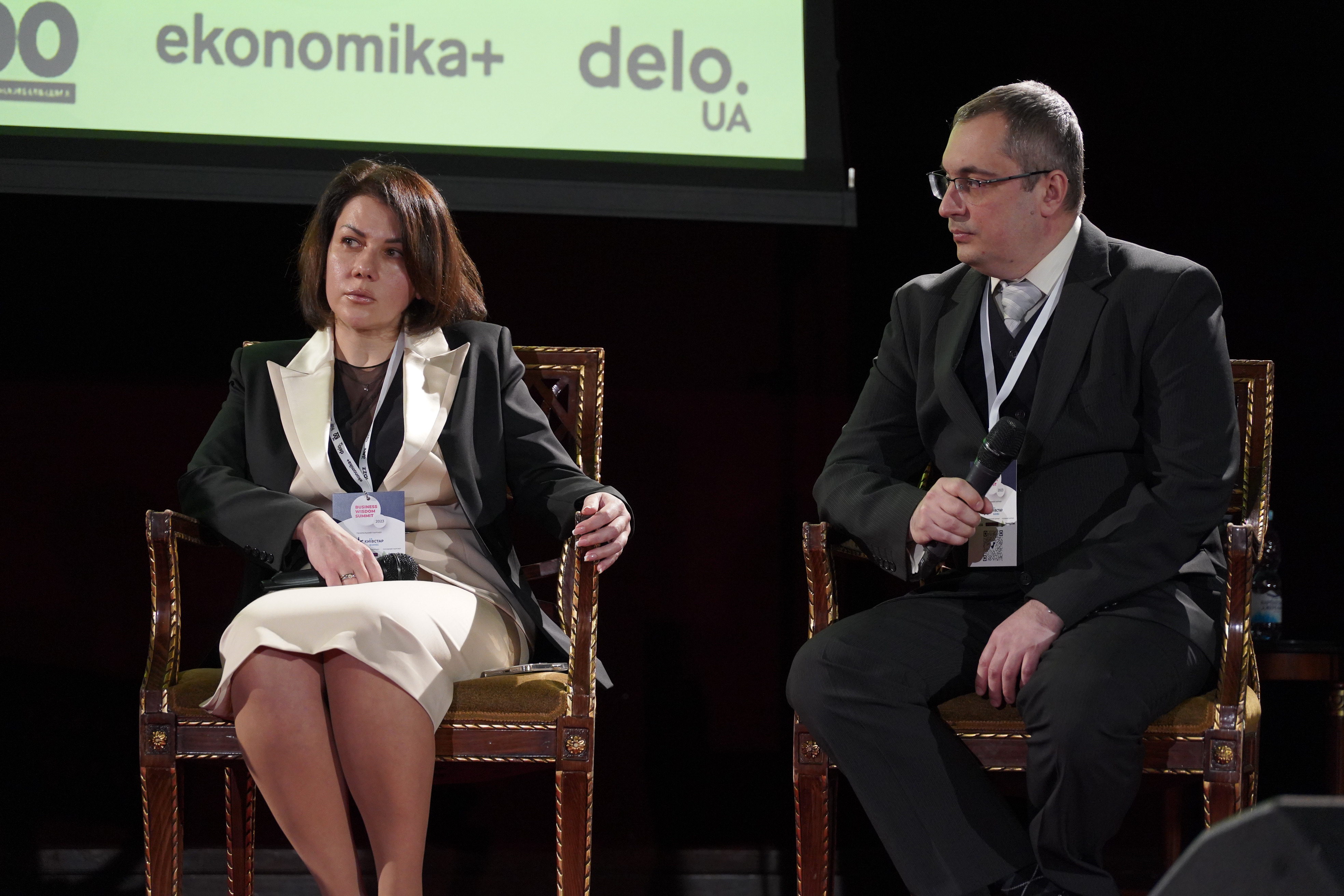 Also among the speakers of the panel discussion on the issue of attracting business financing to the war and resolving insolvency issues were:
Yevhen Zaigraev, member of the board for small and medium-sized businesses of PrivatBank.
Serhii Naumov, Chairman of the Board of Oschadbank.
Oleksandr Matyushenko, director of the Corporate Business Department, member of the Board of Bank Pivdenny.
All participants agreed on the important role of government support for banks and businesses in wartime, when financing risks are very high.