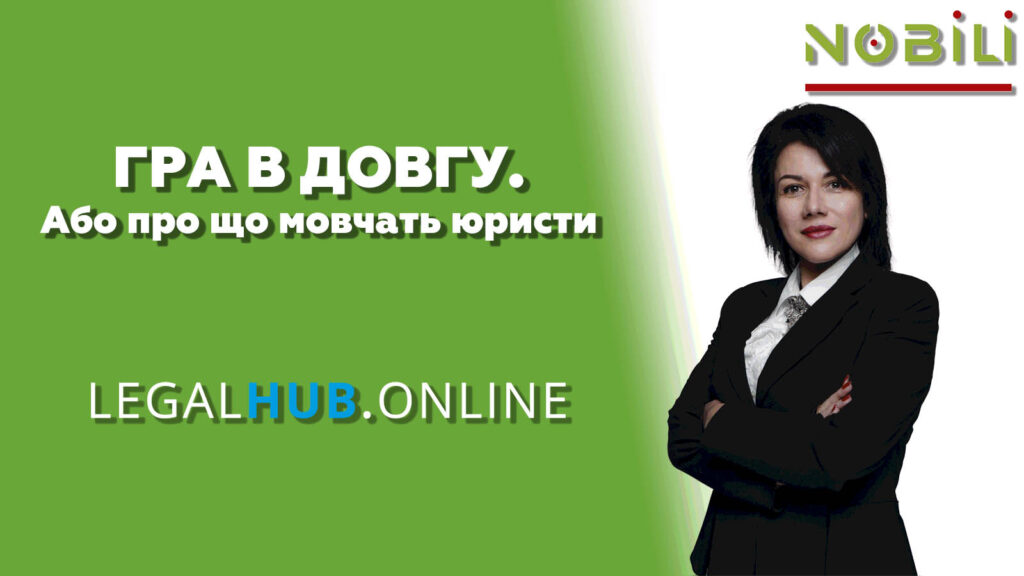 Tishchenko Nataliya
Arbitration manager,
managing partner of
Nobili Law Firm
Long game. Or what lawyers are silent about?
What do we do when we understand that all alternative ways to collect a debt have been exhausted ?! We sue the creditor.
Judicial practice is a fairly common tool for debt collection. It is no secret that this practice takes the lion's share of profits for most law firms. But do our expectations and the obtained result coincide ?!
Believe in a miracle.
Of the positive aspects of the lawsuit when collecting a debt, only that we can be the only creditor who will quickly receive the expected solution, then receive his money through the executive service. As practice shows, if our debtor has the goal of calculating, then he does not allow lawsuits, using alternative settlement methods. As a rule, the legal process goes smoothly if the debtor does not resist. And he does not resist, because he knows that there is nothing to pay with. If the debtor has something to lose, then all conceivable and inconceivable strategies are used, dragging out the trial itself and turning it into a long-term hopeless game.
The order cannot be executed.
Having passed all the "circles of hell", we finally receive the coveted order to recover a certain amount from the debtor. But at this moment it turns out that while the lawyers were running through the courts, all the property had disappeared somewhere.
It has always been this way, but it may be different today.
Availability. The main flagship of today's bankruptcy in Ukraine. From the bankruptcy legislation, the norm was removed, obliging to confirm the debt itself and its impossibility of performance. The Bankruptcy Procedure Code allows for the initiation of a bankruptcy case on the basis of primary documents. The only reason for going into action is the existence of a dispute about the right.
What does the lender gain?
Saves money and time previously spent on litigation related to debt confirmation.
Has the ability to stop the process of withdrawing assets.
Every hour with the opening of a bankruptcy case, the court appoints an independent arbitration manager, whose main task is to preserve the debtor's property and block the management's unfair actions.
With the appointment of a property manager (arbitration manager), access to documents and information about the financial condition of the debtor appears.
The possibility of repayment of his claims to another creditor is excluded, even if there is an order for collection. In connection with the initiation of a bankruptcy case, all enforcement proceedings are suspended. All claims are transferred to the economic court and are considered in the framework of the bankruptcy case.
The basic principle of bankruptcy is proportional repayment to all creditors in accordance with the established sequence.
Don't waste time on meaningless lawsuits. Make your lawyers study bankruptcy law! Bankruptcy is an effective tool for debt collection today!
Taken from the original statistics on LegalHub: https://legalhub.online/blogy/ygra-v-dolguyu-yly-o-chem-molchat-yurysty